How Do I Choose a Managed Services Provider?
IT is one of those things that just seems to take care of itself. Doesn't it? Software is updated regularly. The system tells you when it's not working right or data loss or some other threat is looming. Doesn't it?
With Axis Computer Networks, there's no more guess work. You know.
Partnering with Axis Computer Networks as your managed-services provider gives you the confidence to run your small- to mid-sized business the way you want. That's because we deliver ProactiveIT, a program that constantly monitors servers and identifies small problems before they become large ones. We engage with companies all over the world. We'll interface with your senior managers, your IT personnel, and anyone else on your team you think should be involved. Coupled with regular backups and security audits, our service allows your network to deliver your data reliably and consistently. Axis has a menu of services to help virtually any business streamline its IT enterprise and improve its support of core business function. Axis combines remote monitoring and services, and when necessary, on-site service guaranteed to arrive within an hour.
We abide by our Three Commitments, which allow you to rely on us and have confidence in your network, without the downside of long-term service agreements. Here are our commitments: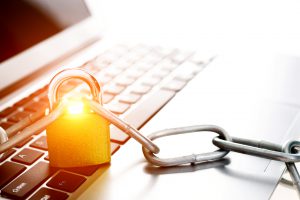 Commitment No. 1. We'll never hold your IT hostage with long-term service contracts. Ever. As an Axis customer, you set the terms of our agreement and will always hold the keys to your own network. It's your network and your business. Some clients work with us on a month-to-month basis, while others end up staying with us over the long term. Still others use our services on demand, and pay as they go.
Commitment No. 2. We track our work, and share that record with you. We store the key details of your network in a secure digital folder, and keep it updated for your reference. The files in this folder include contact information for your point personnel, remote-access instructions, and data about servers and managed services. It also has step-by-step instructions for dealing with common issues and other simple frustrations, such as directions for installing printers. We store this information securely, and you hold the keys. We maintain this folder so you can access everything, including the diagnostic reports and fixes completed at each visit. There are no secrets, ever.
Commitment No. 3. We strive to create institutional knowledge to benefit our clients. This dedication means we consider our employees to be part of our team and yours, and we treat them well and take pride in them. We offer them professional development and keep them up to date on the latest training. At Axis Computer Networks, we feel this reduces turnover and encourages longer service, which benefits them, us, and, most importantly, you.
Our Three Commitments have grown from our experience with customers. Let us show how we can understand your needs too.
Fill out the form below and we will be in touch to learn more about your business and show you how we can help you use technology more effectively.
---
Fields with a * are required.