How Can I Use Cloud Services to Improve My Business?
If you think moving some of your network functionality to the cloud may help your business, Axis cloud services can help you get there. If you don't know what benefits and capabilities the cloud can provide, Axis should be your next call. Many clients have no idea about how scalable and configurable cloud solutions can be, and at a price that makes it a competitive, viable solution for virtually any application. Cloud services can help reduce necessary infrastructure and its maintenance. We can help design a cloud solution that is optimized for your business applications, with simplified management tools.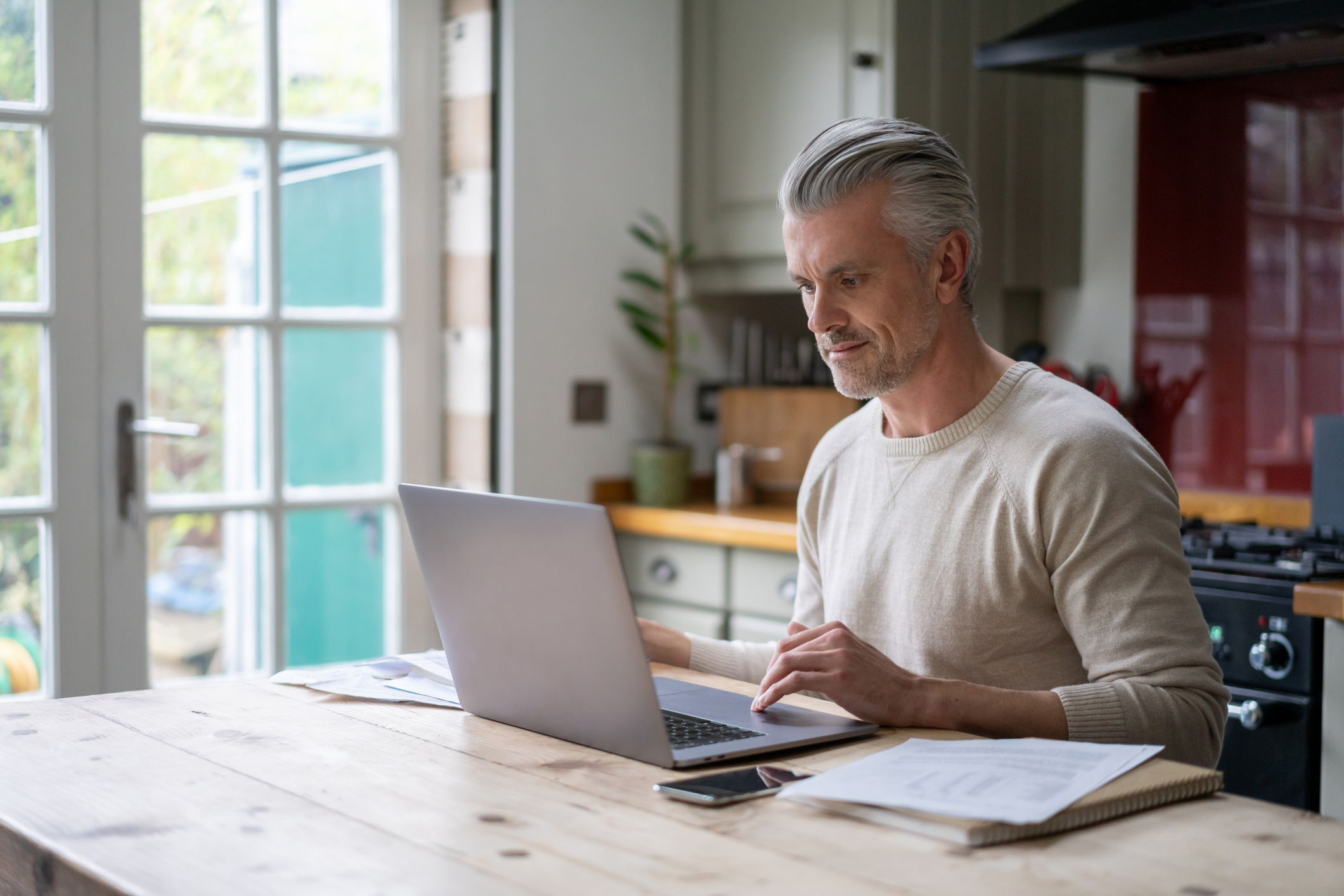 Think About Cloud Computing Now … and for the Future
Everyone has seen a recent change in their business. Some companies are maintaining a skeleton crew rotation in the office where needed, while others are instituting full remote work rules. It's all you can do to make sure your team stays safe and abides by government mandates, all while helping to keep your business moving forward in a challenging environment. Some of our clients were pretty well prepared for the realities of self-isolation and they shifted to a remote work environment without skipping a beat—except for homeschooling responsibilities and occasional parenting interruptions. Others have transitioned from weekly face-to-face meetings to telephone conference calls to videoconferencing out of necessity, and are playing catch-up with making sure everyone has the latest data and reports they need from the network.
If you had been considering a network upgrade prior to recent events, we think it is wise to look at cloud and hybrid computing options. The advantages are numerous, and not just for this new (hopefully temporary) normal. Companies that set up a cloud network learn to love it, even when they are working in their physical offices.
First, the cloud means sharing of data and files among staff is easy and seamless. That makes sense for the way things are right now, but it also sets up simple operations for the future. When everyone gets back to the office, the cloud network will accommodate all your needs. If someone has to work remotely, either for a business conference (remember those?!) or because of a school closure, they can still function as a full member of the team, without bothering others on staff to accommodate them. No more, "Hey can you email me that file? Thanks!" Instead the whole team has the same access to the reports and data they would have in the office.
When everyone on your team uses the cloud, the software package they use becomes much easier to manage, because it too can be set up to be shared across the network. Software updates are universal across the team, which means that bugs and potential security problems are fixed regularly. Conflicts and outdated versions of software affecting critical files will be a thing of the past.
A hybrid solution, where part of your network is moved to cloud servers, while the balance stays on your hardware, may be another solution worth exploring, since it may make sense for the near term.
Case Study — Is Cloud Computing Right for My Business?
Think about the Cloud the way you consider other business decisions — we can help.
Every business has different needs, and each management team has to determine the best course of action for that business at that particular time. Here, we review the steps to determine whether cloud-based computing and network solutions are a good choice for your business. In some cases, companies will ask us about using cloud resources chiefly because they have heard about it from outside sources, whether it's another business they know that uses it to great effect, a friend or advisor who shared an example of cloud servers or applications in action, or even an ad they saw on television. While it's good to be aware of developments in business services, it's best to get the facts from a managed services provider or IT consultant who can review the facts of the business and how a company uses its technology.
The term "cloud computing" generally refers to computer system resources, including data storage and retrieval and processing power, that are available on demand by users. Several cloud configurations and services exist, including public and private cloud infrastructure, hybrid cloud models that incorporate more than one infrastructure system, software as a service (SaaS), and more. Determining the proper setup for a specific business is the key to making cloud services work. Many people think that the cloud reduces IT cost, because expensive on-site computer hardware does not need to be purchased, but this is not always the case. Using cloud services changes the cost from owning hardware to maintaining subscription services.
Business owners considering a move to cloud services must weigh many factors to determine the best arrangement, and having a trusted advisor like Axis Computer Networks allows any business to make informed decisions based on the facts.
The Challenge: Decide If Cloud Services Are Right for Your Business
Business is always changing, and being successful means making decisions, adapting quickly and (hopefully) inexpensively, and getting up the next day and doing it again. Cloud computing may offer a suite of options that helps businesses to do that more effectively. Here's one way of thinking about it: With cloud-based computing, the use of computer resources is more adaptable, simply because a company is not constrained by limitations of hardware it purchased, or software running on its own hardware. While the solutions here are not necessarily the right answer for every business, they are worth exploring further.
Cloud Benefit Number One: Low Barriers to Entry
For many small businesses on a bootstrap budget, a cloud-based system can seem to be a dream come true. The perception is that the business gets all the computer power that the big guys have, but without laying out large amounts of cash for hardware that may become obsolete, or be subject to a failure. For enterprise businesses, it is true: Cloud-based systems can fit just right. We've reviewed the systems investment of companies who purchased servers with enormous storage capacity, which are not cheap, and this hardware is tying up cash in a purchase that was made in preparation for explosive growth that has been delayed for whatever reason. With a cloud-based system, the cost can be more tied to what the business is doing at that moment.
"There are huge variations of what companies can do on the cloud. Some people put parts of their business on cloud-based services, such as e-mail. That's merely buying a service," says Scott True, COO of Axis Computer Networks. "Other companies actually host a server there—that's a whole different aspect. A company's management team can't decide these things without knowing all the facts, including costs, and comparisons to a server located on site. We can walk the team through what's available and how it could have an impact on their business."
Important Considerations:
The cloud can be an inexpensive alternative for some services: A company that is just starting out may want to avoid capital investment in hardware purchases, plus the maintenance and backup of hardware, which can also add up. That could be reason enough to look at a cloud-based system. But the cloud fees can surpass that level when one factors in the life expectancy of the hardware. It's best to talk to a knowledgeable consultant who can address any questions that arise with real-world facts.
Cloud Benefit Number Two: Scalability of Storage
For companies that store a lot of data on a server in their own facility, and that have teams that need access to that server regularly, a cloud-based server may be a great solution, when managed correctly. With hardware, a growing company can max out their space, and access points to get to it, very quickly.
"If you're growing and your servers are buckling under the weight of a large influx of data, and more and more users accessing it, it may be time for an upgrade," True explains. "Going to the cloud is not just more space, it's a change in the way you think about managing your data."
Data is a funny thing: Its volume can grow exponentially, while sales growth more often follows a linear model. That stands to reason, as a business continues to build a store of data for existing customers and clients while also adding another volume of storage similar with each added customer. Even better, that data will let a business parse customers' needs with predictive analytics, and some companies ramp up the data they collect with each transaction to improve their service. In this way, switching to a cloud-based server system may be just the ticket to accommodate that growth—and help it to continue.
Important Considerations:
Some businesses are expected to store customer data on site, such as medical records, and certain legal and investment documents. Use of a public cloud service in some instances could potentially be a violation of these agreements. Some companies own their own servers however, and maintain them on site, but have the cloud functionality for access purposes. It's best to have an IT consultant with experience setting up cloud services to help your business identify critical needs and address them.
Cloud Benefit Number Three: Functionality Grows with a Business
A cloud-based system can help any business adapt
to its needs, through access to a library of applications. Using cloud-based software, virtually any business can configure a system to match its needs. Software as a Service, or SaaS, is one part of the puzzle that functions from the cloud and opens up a world of possibilities. Whether cloud-based apps are used to improve communications, manage and share inventory data, or track finances, the number of licenses or capabilities can adjust easily as a business requires, accommodating growth, or a shift in priorities, as needed. Even better, access is always under control to keep functionality right where it's needed, seamlessly and immediately.
Important Considerations:
All of the benefits of a system using cloud-based apps and SaaS can be realized if a business manages the system effectively. Ensuring the privileges are controlled and kept up to date will make the system seamless, efficient and cost effective. A reliable managed services provider can help with setup and upkeep.
Cloud Benefit Number Four: Built-In Data Security
Cloud systems are one of the safest ways to store data, chiefly because the data is held remotely. Data security has been in the news quite a bit lately, and we suspect it will be a priority for the foreseeable future.
Methods may be adopted to ensure data integrity, including provable data possession (PDP) and high-availability and integrity layer (HAIL). PDP is a dynamic system where a client device preprocesses the data and send it to what's known as an "untrusted" server, and holds back only a small amount of meta-data. Later, when the client device accesses the data, it asks the server to prove that no one has tampered with it or deleted it. A HAIL is a distributed cryptographic system that allows servers to prove to a client device that a stored file is retrievable and intact.
Because important data is constantly backed up on the cloud, it is protected from physical damage or server failures at the location of a business. While the staff of a business may gain access to it seamlessly, the security applied will limit access only to authorized personnel. That means that, even if a company laptop is stolen or otherwise mislaid, the data is not on the laptop, it's securely hidden—provided the laptop has security built-in through passwords, two-factor authentication, and other measures.
Important Considerations:
While cloud-based backups have long been a useful tool to store data, hackers have become more sophisticated and data security is top of mind for every business. Many cloud security solutions constantly compare the current state of cloud data to the last known good data state and notify admins of any mismatch, which could indicate unauthorized access. Using a cloud-based backup system can be an integral part of any data security system.
Conclusion
When considering investing in network and software systems to help facilitate growth, business owners should consider the factors that most matter to them:
Does the investment make sense for my business in the short and long term?
Will my data be protected and secure from damage or loss, either from natural disasters, accidents, or criminals?
Will the system be able to grow with my business and its needs?
As with any new system, it makes sense to consider carefully how to construct the system to ensure that it will be set up right to solve immediate needs and also work for the future as a business grows and develops. Whether the system will use cloud-based apps, cloud-based servers, or a hybrid system that accommodates the specific needs of a business can only be determined by the management team who knows where the business is, and where it is headed. Working with a reliable consultant such as Axis Computer Networks will allow any business to set up a system that uses the cloud for some or all of its computing power. Reach out and find out just how this can fit in with your business plan now, there's no cost to talk to us.
Contact Axis Computer Networks today
to learn more about about incorporating the cloud into your systems.
See What Our Clients Are Saying:
---
Our sales force was constantly requesting information from the office to improve their decks. The cloud lets us grant them access to engagement figures and sell-through data so they can generate their own reports.
Much of our creative workforce can live where they want, and can work around their own schedules. They're happier, turnover has fallen by 60 percent in the first two years, and we're growing. So we're happier too.
I've got a small operation. But to be stuck in an office, say when my family wants to travel, it didn't make sense. With cloud services, I can stay in touch, and even put in a full week. We spent a month in the Loire Valley last year and I didn't miss a beat.
Contact Us
Our wide scope of expertise allows us to help miscellaneous types of businesses in any given niche, regardless of it being a software or a hardware failure issue…
---
---
Fields with a * are required.