What Can Managed Services Do for My Business?
Axis Computer Networks offers a program of managed services that can help your business run efficiently, grow intelligently, and keep sensitive data secure.
The idea of managed services is that a small to mid-sized company can get all the technical expertise and round-the-clock service benefits of a large IT department, without maintaining the full staff and overhead. Axis Computer Networks keeps that idea in mind as we help your business navigate its technology investment and implementation. We keep your network up and running, and monitor critical metrics that ensure hardware is not overtaxed. We also watch for security breaches and protect your data and that of your clients from outside threats.
We call our approach ProactiveIT, and our managed services are offered by a team of IT professionals with the experience and training to keep your network running smoothly from server to desktop. ProactiveIT takes into account the entire network, top to bottom, and heads off issues before they become problems:
Critical System Process Checks
Event Log Checks
Drive Space Change
Disk Health Check
Hacker Check
Hard Disk Use
While our work is chiefly conducted remotely, we also can be in your office promptly, as needed. Our ability to provide remote service to our clients around the world means you won't need to see us for many service calls, but we're there for you when you need us. (If we need to be there, we're on our way.)
ProactiveIT Managed Services include:
PC Support – including both Remote Response and On-Site Service, whatever works best for your needs
Patch Management, Audit and Discovery – knowing what software bug fixes and patches are needed and addressing them seamlessly reduces the chance of a data breach
Remote Desktop Management – centralize remote connections and machine data, as well as control of passwords and access
LAN and Windows Monitoring – tracking performance heads off problems before they sap productivity
Help Desk and Trouble Ticketing – it's a good feeling to have someone to contact when trouble arises
Software Deployment and Systems Management – A key aspect to keeping everyone working is to make sure all the tools are available to the team members who will use them
Network Policy Management – no matter how complex your security needs are, we can centralize access to rules, profiles, and objects
Backup and Disaster Recovery – know your data is safeguarded through a regular offsite backup
Axis Computer Networks Puts Our Knowledge of the Latest Tools at Your Service
Sometimes new hardware is required, when software upgrades or system defragmentation no longer cut it. Fortunately for our clients, we watch the trends and track new technology, so we know what's available. We make it our business to know your needs, so we can match you with the technology that makes the most sense for you.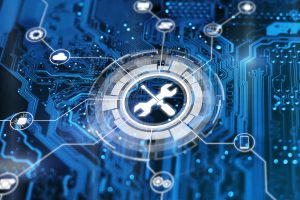 Case Study — Don't Be a Technology Hostage
The Best Way to Work with a Managed Services Provider or IT Consultant
As much as it seems every business embraces technology these days, it may be worth a closer look: For many small- and mid-sized businesses that "embrace" may be more of a wrestling match than an affectionate hug. That's because companies of all sizes employ technology and many have grown dependent on the efficiency it provides. Enhancing client relations, managing inventory, optimizing marketing efforts, and streamlining internal communications are all functions that a well-managed information technology infrastructure provides seamlessly and securely.
When problems come up with the IT infrastructure and the powerful tools don't work quite so well, the solution is just a phone call or a trouble ticket away: Contact a managed services provider or IT consultant. (Full Disclosure: Axis Computer Networks is a managed services provider and provides IT consulting services). Managers and IT staff at a company with information-system problems are often tasked with making the call on whether service is needed.
Unfortunately, if you're one of these decision-makers, you should probably give some consideration to how you feel about service calls. This list of unknowns may seem like familiar root causes: You want to know:
1. How long will it take to fix?
2. What is the managed-services provider or IT consulting doing to fix it?
3. How much is this costing me?
4. How come I have to use the same service provider, every time?
5. How can I ensure problems won't damage my business further?
At Axis Computer Networks, we've figured out a few innovative ways to manage these issues, and help put you at ease. We understand it's no fun to have a IT problem that interrupts your business. When you dread making the call for help, it's that much worse. Here are our solutions to eliminating that sinking feeling as you pick up the phone:
1. What Is a Technology Hostage?
A "technology hostage" is a company that has a current IT provider that holds information about their network or withholds critical resources, so the client must continue the relationship even when they are unhappy with the services. It's no wonder the terms "managed services" and "IT consulting" make many people think of contracts and expense, coupled with the feeling you're stuck in a relationship.
Solution
At Axis Computer Networks, we have helped to address these issues with clients and allowed them to take back control of their network. We have never participated in this type of activity and never will, and instead we have helped many customers to address these issues. If you're our client and have a long-term agreement with us, you can shut it off any time, no questions asked. And you always have access to a full secure record of all the work we did for you, ready for review by your next managed-services provider. We'll put our work up against anybody's in the business.
"Part of providing good service is meeting the client on their terms," says Scott Wonkka, business development manager for Axis Computer Networks. "Comfort for the client is everything to us. If there's a way we can help our customers to meet their IT infrastructure needs and dial in the efficiency of their operations, we know how to do it. Talk to us and learn about what we can do for you."
2. Long-Term Agreements and Transitioning Out of Them
Many clients fear a migration from one provider to another. They know where the bodies are buried, is a frequent refrain, but the actual concerns are very real and specific, ranging from downtime to loss of data. When consultants are holding the keys, you may have good reason to fear a bad breakup with a service provider. "We have one client who dreaded upgrades to their network with their long-time IT consultant," says Scott True, chief operating officer for Axis Computer Networks. "Even with an estimate for the work in hand, the client had to budget for 'contingencies' for unforeseen additional costs during implementations. The client felt like their hands were tied."
Solution
The key is to facilitate a smooth and seamless transition, and at Axis Computer Networks, we have proven it time and time again by putting our firm process in place and following the steps. By focusing on the three pillars of security, uptime, and securing data from the very beginning, we have succeeded in taking back control of IT infrastructure for clients, giving them peace of mind that they have meaningful control of their critical assets.
 3. What Went Wrong?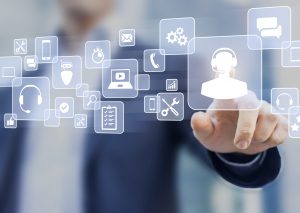 When a service call is underway, whether it's remote or with technicians on site, it can be a frustrating experience. Specialists seem to have their own esoteric language, so talking to them may not help. "That's when we know we've done it, because they turn away from the computer and start explaining it to us, and they use terminology that we just don't understand," says the VP of Sales for mid-sized consumer products distributor. "After all, it's not like we can help—we just are interested in the process, and, most importantly, when it will be done!"
Solution
At Axis Computer Networks, our technicians have laser-like focus on finding timely solutions for the problem at hand, and they know what needs to be done. If you want to understand what they're doing, our chief operations officer, Scott True, our information systems manager, Dave Alberts, or our business development manager, Scott Wonkka, can help to communicate what the source of the problem was, as well as the fix, and how the solution can be implemented.
"We can translate the explanation as much or as little as you need," says Wonkka. "We know some of your business is on pause during this challenge, and we want to get you back online. If we can share an accurate idea of what's going on, how long it will take, and what we expect it to cost, our clients seem to appreciate it."
4. Keeping Things Transparent
At Axis Computer Networks, we try to mitigate the surprise factor when we can. For many businesses, the user interface of their network is as far as their understanding goes. For others, technology is the core of their product line as well as the way they manage their business. No matter what kind of business you're in, you want to have a grasp of how things are organized, how your software and hardware interact, and identify the weak points.
Solution
Take a peek inside the box once in a while. At Axis Computer Networks, we encourage owners to know what systems their IT infrastructure  uses and why they're important. We can assess your systems, reviewing them for security and monitoring their performance. We can also consult with you on your IT planning and strategy, to help you streamline your IT infrastructure while heading off potential problems by identifying trouble spots.
Clients who work with us know about this already, and we feel it's a core part of our business: full transparency about our work. We keep a secure record of everything we do with your account, and you can access it any time. The whole idea is to give you the comfort level you need to make the best decisions for your business.
5. Understanding Disaster Recovery
If you're the kind of business owner who only brings in outside IT consultants when you really need them, you should consider learning more about having a disaster recovery plan in place. There's only one program that's 100-percent guaranteed to protect your network, including financial information, client files, personnel data, and other secure assets, from any kind of danger you can imagine. That means physical threats including fire, flood, or power spikes that can overtake your server room, as well as hackers and ransomware. If you don't have a comprehensive disaster recovery plan in place, you may be taking unnecessary chances.
Solution
Simply put, talk to us about your Disaster Recovery needs. We can take a close look at your network, and dial in a plan that will suit your needs both for a protection level and a cost. You may think that regular backups are the best way to head off problems, and we couldn't agree more. But it's the scope and method of those backups that can save the day, and the way that the recovery program is implemented can make your transition from disaster to business as usual seamless and painless. "The biggest impact of a disaster is usually the productivity loss—it can be more expensive than the actual IT solution," says True. "Our solutions get you back up and running in hours instead of days."
6. Minimizing Network Downtime
When your team says something is wrong with the network and your business is not able to be responsive to your customers because of it, the interruption becomes your sole focus. When the mission of your business falls out of the number-one-priority position, things begin to slip. Every minute that network isn't working feels like lost revenue and missed opportunity.
Solution
At Axis Computer Networks, we can have remote access to your network set up so we can come in via that connection to begin fixing the problem. Even better, when we need to be on scene, we're able to get to your facility within an hour.
Best of all, though, is the server monitoring program we can design for your business. With this program in place, we can keep an eye on key measurements in your IT infrastructure, including server availability and uptime, and performance metrics that tell us how everything is working. Usually in this case, you won't call to tell us about a problem. Instead, we'll reach out to you. And when we do, we can talk about the adjustments we can make to fix the problem, and what we need to think about to make sure it doesn't happen again. Unlike most companies, we would rather have the client invest in the correct solution, rather than spending money on reoccurring costs by having to utilize the MSP's resources to support the wrong solution.
Contact Axis Computer Networks today
to learn more about about working with IT consultants and managed-services providers.